Subscribe below and start reading a preview of With Me All Along now.
Your path to a healthy mind, body, and spirit
Are you tired of feeling unwell? Have you made many lifestyle changes with little to show for it? Looking for ways to improve your physical and mental health? This book is a comprehensive guide to wellness, offering the tools you've been searching for to get well and thrive in mind, body, and spirit. With Me All Along includes personal experiences, clinical observations, and information gathered from many talented doctors, healers, educators, and coaches. It is a personal story of uncovering root causes to mental and physical health challenges alongside many strategies to address your own root issues. 
This book provides steps of how to properly care for your unique needs by tapping into your intuition and the innate wisdom of the body. Feeling your best can be a regular occurrence, not a long-lost dream. It is time to harness the power of critical thinking and the limitless, regenerative ability of body and mind. Everyone deserves to feel their best. Your answers and solutions, waiting to be discovered, are not as far away as you may think. They have been with you all along.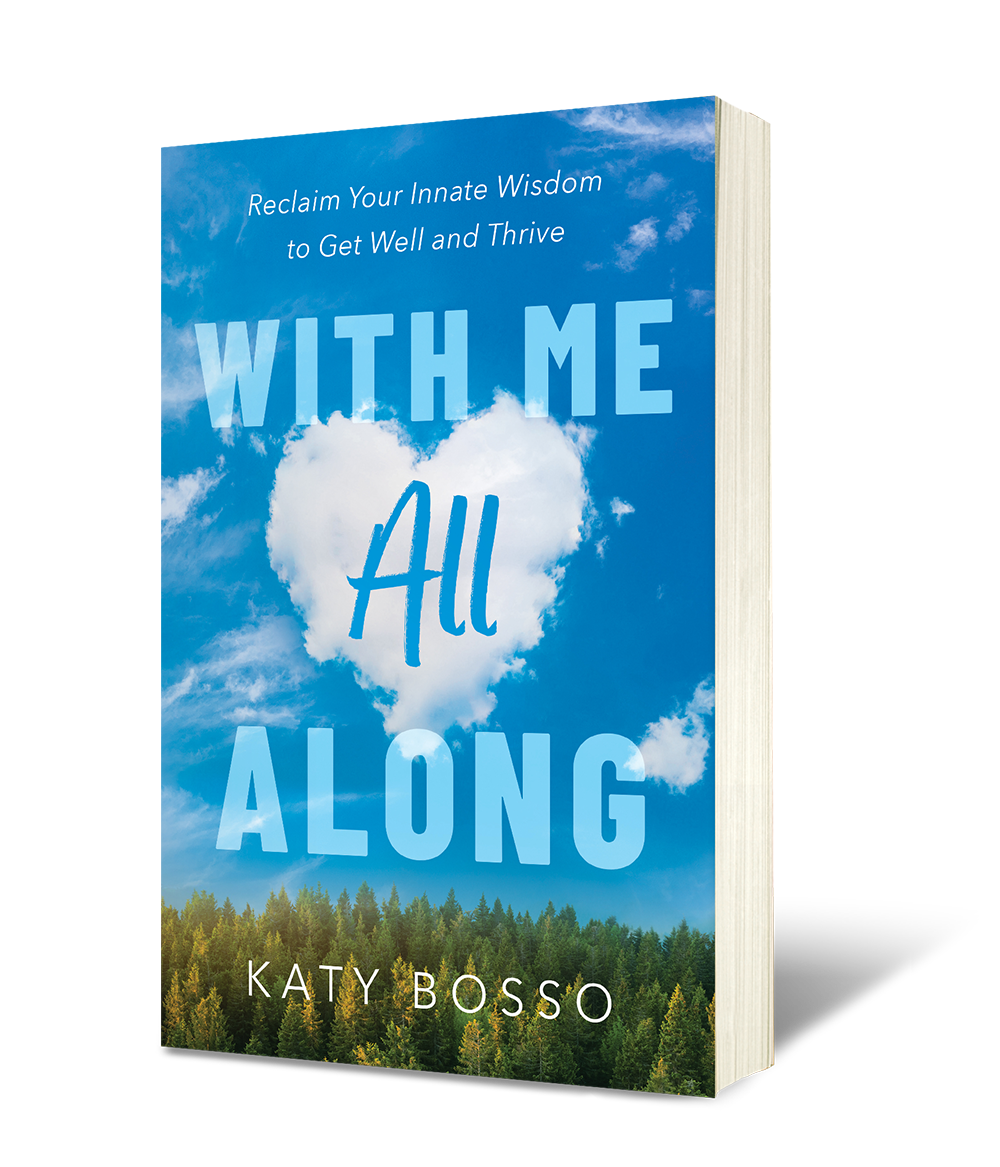 Available Everywhere Books are Sold
October 4, 2022
All For Love, Matt Kahn
Wired for Healing, Annie Hopper
Dirty Genes, Ben Lynch
You Can Heal Your Life, Louise Hay
The Body Keeps the Score, Bessel van der Kolk
Claim Your Power, Mastin Kipp
Breaking the Habit of Being Yourself, Joe Dispenza
In an Unspoken Voice, Peter Levine
Flow: The Psychology of Optimal Experience, Mihaly Csikszentmihalyi
Why Isn't My Brain Working? Datis Kharrazian
The Autoimmune Paleo Cookbook, Mickey Trescott
"*" indicates required fields